Multiple Muay Thai World Champion Andrei Kulebin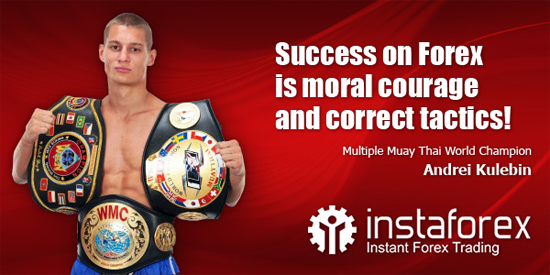 This time an international Muay Thai tournament Kings of Muay Thai sponsored by InstaForex Company took place in Grodno, Belarus on the 3rd of June. The King of Muay Thai title went to Andrei Kulebin, multiple Thai boxing and kickboxing World champion. Andrei proved that being a successful boxer as well as successful trader demands self-confidence together with firmness and strong will to win.
Andrei Kulebin is an astonishing 14-times World champion who has won international titles both at amateur and professional levels. He is the one who managed to win the most prestigious Muay Thai WMC championship title five times.
Nowadays Muay Thai is in great demand, and its popularity is increasing. Moral courage, persistence and effective fighting strategy are the components that help Andrei Kulebin to conquer King of Muay Thai title every year.
Intention to win and achieve the goal is the success formula which helps both Andrei Kulebin and InstaForex Company to be the best.
The winner of the championship "Muay Thai Kings" in 2012
The world champion by WMC: 2006, 2007, 2008, 2009 and 2010
The world champion by WDKMA : 2010
The world champion by WKN: 2004, 2005, 2009 and 2011
The European champion by WKN: 2003
The world champion by IFMA: 2006 and 2007